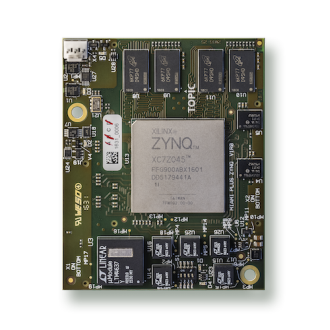 Miami Plus | 7000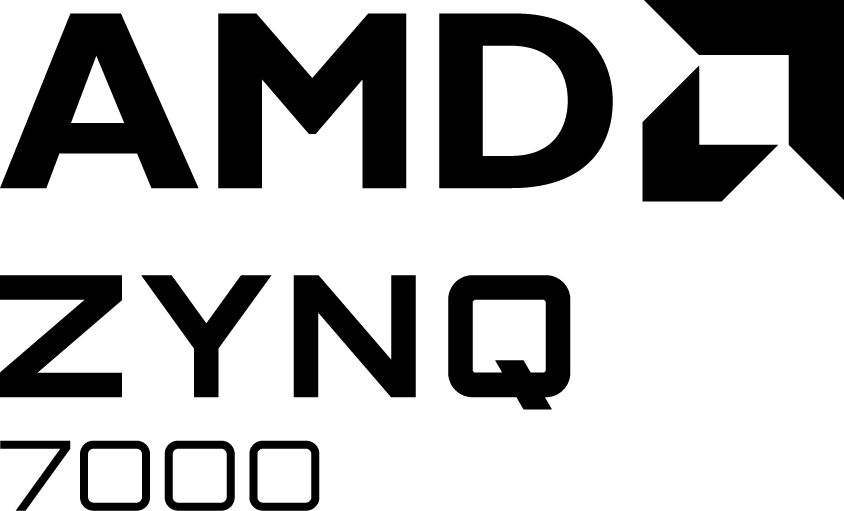 The Miami Zynq Plus System on Module (SoM) is an embedded computer board, integrating all key functionalities to deliver a complete computing system, running e.g. Linux or FreeRTOS. The modules are based on AMD System on Chip technology, using Zynq®-7035/7045/7100 devices. With their efficient footprint and high reliability, they form an excellent platform for high bandwidth data processing applications.
High bandwidth data acquisition

300Gbit/sec of data bandwidth

High reliability and quality
Key features
AMD Zynq-7000 based System on Module (7035/7045/7100)
ARM Cortex-A9 dual core 800MHz processor
FPGA fabric with 16 gigabit transceivers pairs, DSP and BRAM slices and LUT-based logic
Small footprint with 3x high-quality Samtec carrier board connectors for power and I/O signals and up to 10Gbit/sec differential signal links
Integrated 2x 32 bit wide/1GB DDR3 memory and dual QSPI 64MB NOR (boot)flash
Extensively tested: EMC/EMI, temperature and humidity
Interesting? Ask for more information
Product description
The Miami Zynq Plus SoM integrates all system components that are required to bring a computer board to life, including memory management, power supply control, debugging facilities and various connectivity options. The Miami SoM provides best-in-class platforms for balancing performance and power. It is a suitable platform for phased array ultrasound and radar applications, which require effective processing power, high speed communication and software defined radio. The SoM has the ability to customize system interfaces and perform real-time signal acquisition. It comes with aTOPIC supported Linux distribution, including a reference FPGA design. The Miami Zynq Plus SoMs can be evaluated using one of our Development kits, forming a powerful prototyping platform.
Tell us your needs and receive information